Two weeks ago I wrote about a delicious bite my husband makes for me called the Fried Cheese Roll. I have had an overwhelming response of people wanting to know exactly how to make it.
So, here it is… the gluten-free, Trim Healthy Mama (THM) friendly Fried Cheese Roll
Ingredients:
1 avocado, diced
1 roma tomato, diced
half a small red onion, diced
half a cucumber diced
handful of cilantro, chopped
2 tsp dried oregano
dash of salt and pepper to taste
 half a serrano pepper, diced-  optional
1 Tb olive oil for flavor- optional
diced ham or chicken- optional
diced kalamata olives- optional
balsamic reduction- optional
1 1/2 cups cheese
Do you see all those optionals up there? Well, each time he makes it a little different. Those are all ingredients he has used before.
Instructions:
dice everything
mix everything- except cheese!
do this…
Easy, right? I highly recommend a non-stick griddle for this.
In the end, you should have something that looks like this…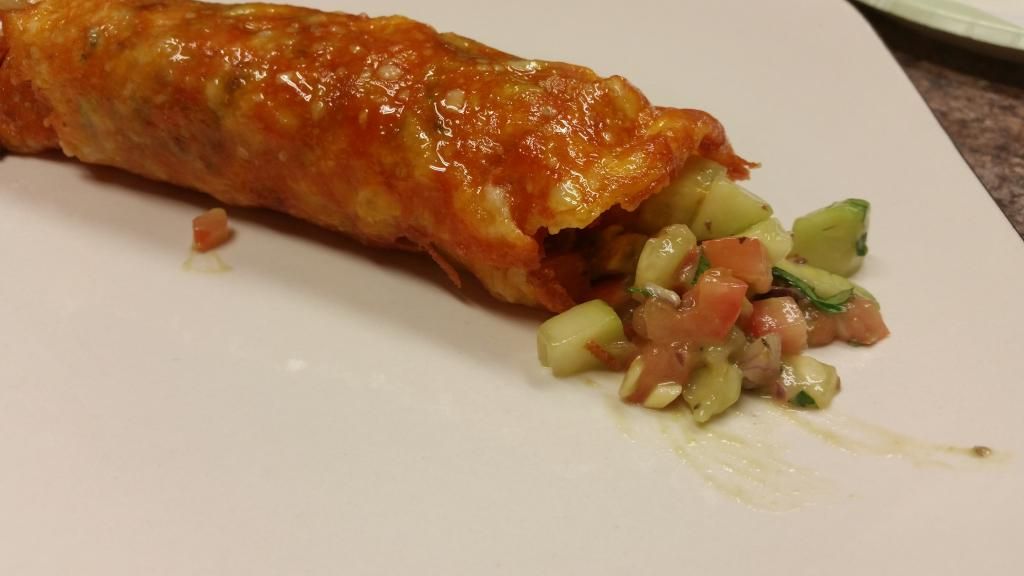 Here's some visual step-by-step of the dicing and mixing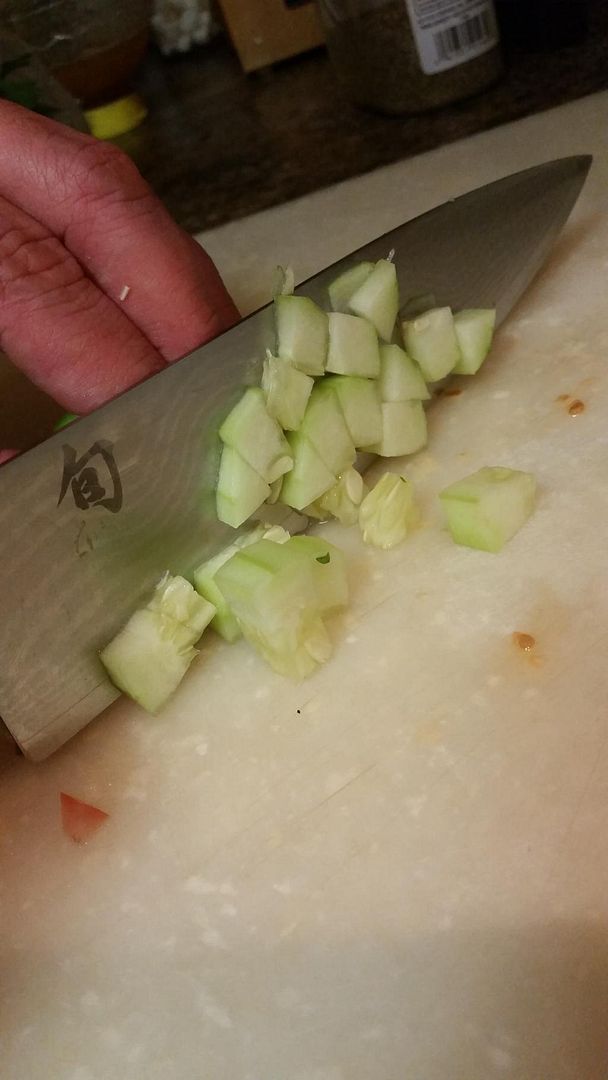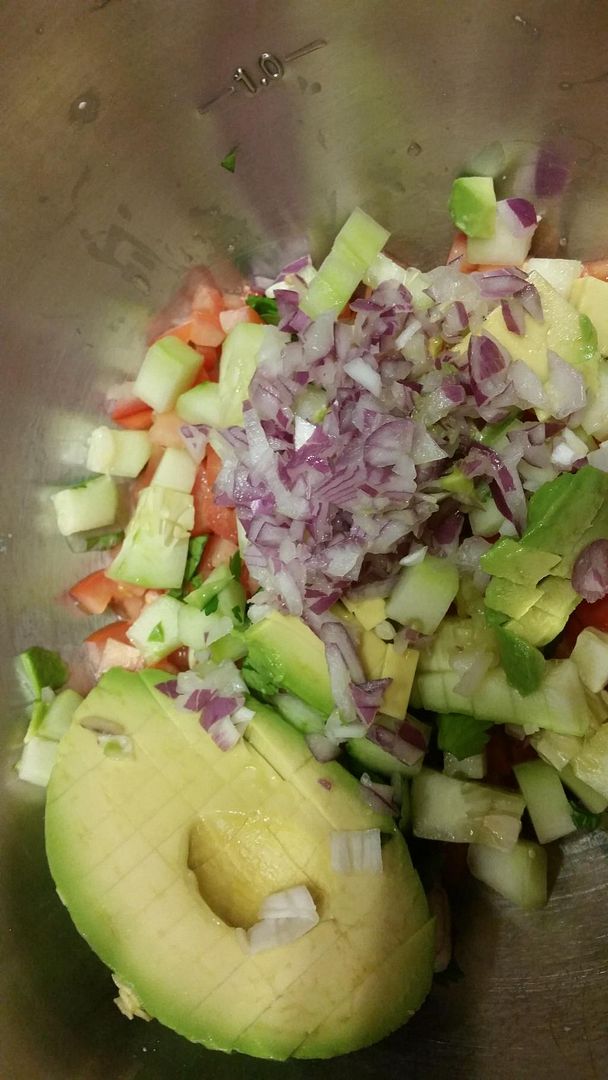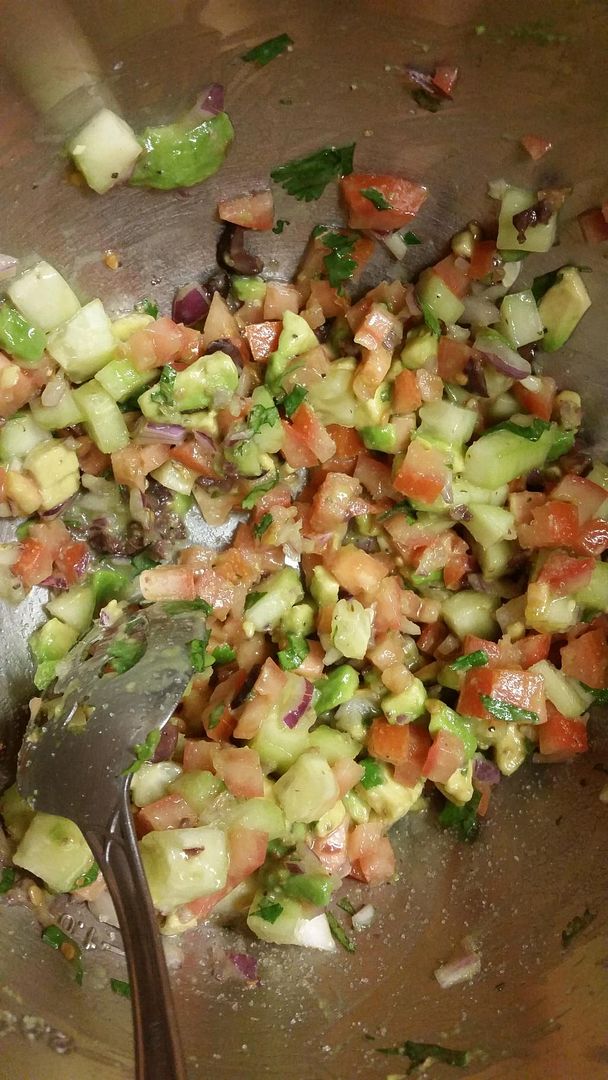 This is the balsamic reduction he uses to drizzle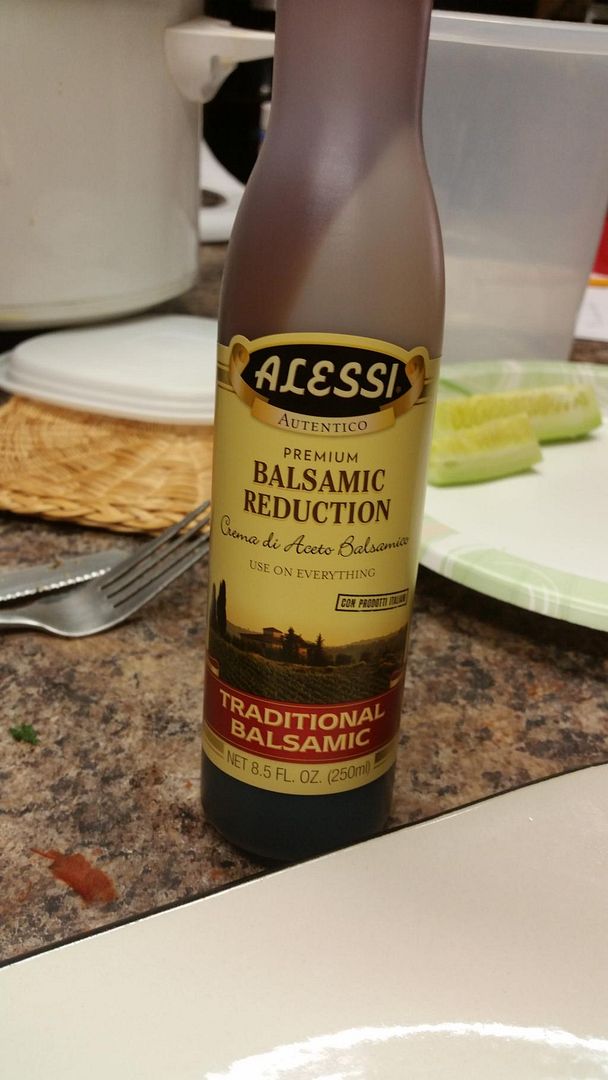 So there it is, THE Cheese Roll Tutorial!!!
With me attempting to be a Trim Healthy Mama now, I'm constantly looking for new yummy ideas that are on plan. This TOTALLY fits the bill!!
Gluten-free and THM friendly- Yeah baby!!