My kids love pizza. Unfortunately, ordering pizza for a family of seven can get quite expensive. I went searching for a new pizza dough recipe a couple weeks ago and stumbled upon Tales of Beauty for Ashes. Her dough recipe looked pretty good so we gave it a go.
I was wrong.
It wasn't good. It was phenomenal!
I have made pizza four times in the past two weeks; the kids keep requesting it! And what really surprised me is the fact that my husband likes it!
That may sound weird but hear me out. Ray is a trained chef. It is an unspoken rule in our home that if he is home, he cooks. Please don't think my cooking is bad… it's not! Really! It's just different than his. He's all fancy with his cooking.
Me? Not so much.
He calls my cooking country. I call my whole-foods way of cooking healthy! Whatever the case may be, am I really going to complain that my husband wants to make fancy dinners for me? NO WAY.
Anyway, back to the pizza! He unexpectedly came home early one night I had planned to make the pizza. The dough was already rising so he took his chances and decided to go with the flow.
Not only did he enjoy it, he too keeps requesting for me to make it!!
I did change the spices just a tad but it's ultimately very similar to the original recipe.
Pizza Dough Ingredients:
1 Tb yeast
1 1/2 cups warm water
2 cups whole wheat flour
1 cup white flour
1 Tb olive oil
2 tsp salt
1 Tb honey
2 Tb Italian seasonings
Pizza Dough Instructions:
Stir together the water and honey, once combined add the yeast
Mix your flours together ( I mix everything in my Kitchen Aid)
Add the oil and seasonings
Once your yeast is foamy, add it to the flour mixture
Knead in the mixer with paddle attachment until it starts to stick, then switch to the hook and continue kneading until a ball forms (takes less than 5 min total)
If your dough refuses to take "ball" shape, just sprinkle in some more flour a teaspoon at a time
Let the dough rest in the bowl (covered) until it doubles in size
Once it's doubled, bake at 425 for 12-15 minutes
I split the ball in half and make two pizzas. Two pizzas, about 14″ x 7″ each feed all of us (mom, dad and kids- 15, 12, 3, 2) with a couple of leftover slices.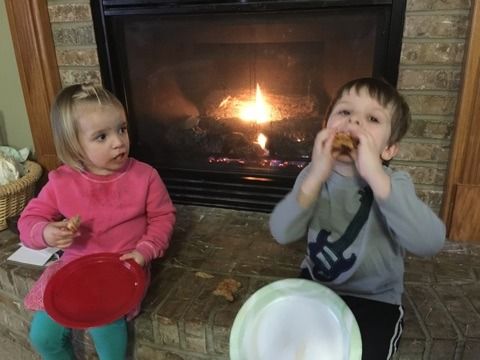 Because I'm kinda picky about what my family eats, I also make my own pizza sauce. It's a super versatile sauce that can be used as a dip, pasta sauce and of course, pizza sauce.
Red Sauce Ingredients:
2 28oz cans crushed tomatoes
3 cloves garlic, minced (I've found a zester to be very effective)
3 Tb olive oil
1/2 onion, chopped
Salt and pepper to taste
1/2 cup chicken broth
2T dried oregano
2T dried basil
Red Sauce Instructions:
Sauté onions, olive oil and onion until the onions are transparent
Add chicken broth to onion mixture and let simmer for 5 minutes
Put the tomatoes, onion mixture and spices (that should be everything) in the crockpot and let cook for 4 hours on high, stirring occasionally
There's probably a total of 2 teaspoons of salt and a tablespoon of pepper in the sauce but I never actually measure it.
Easy peasy.
If I know I'm going to make pizza that night, I will start the sauce after breakfast and just let it go until supper time. The dough I start about 2 hours before I want to put it in the oven.
Oh! You do not need to prebake your crust. Just roll it out ( I use my hands)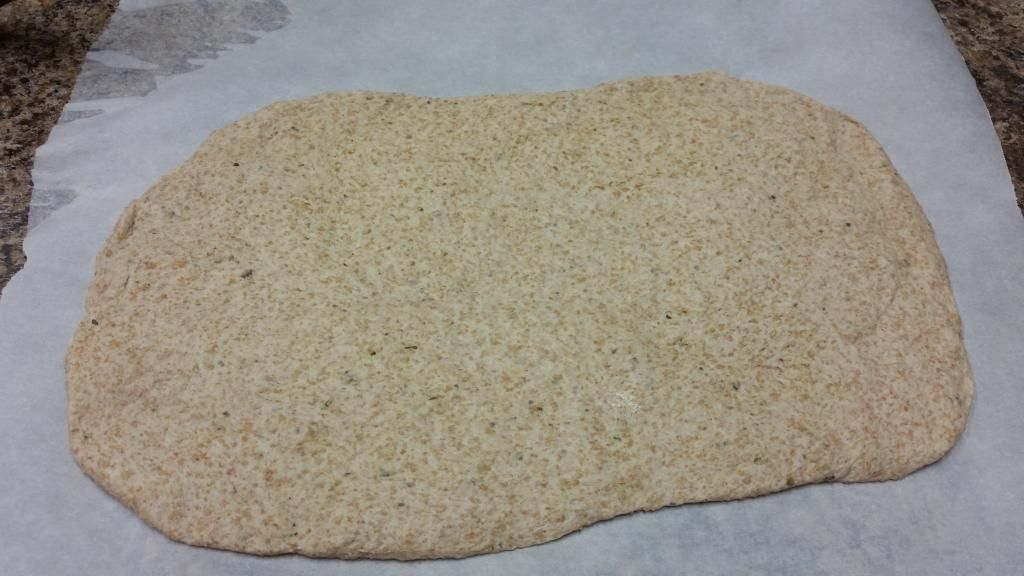 Sauce it (perhaps not as messily as I did)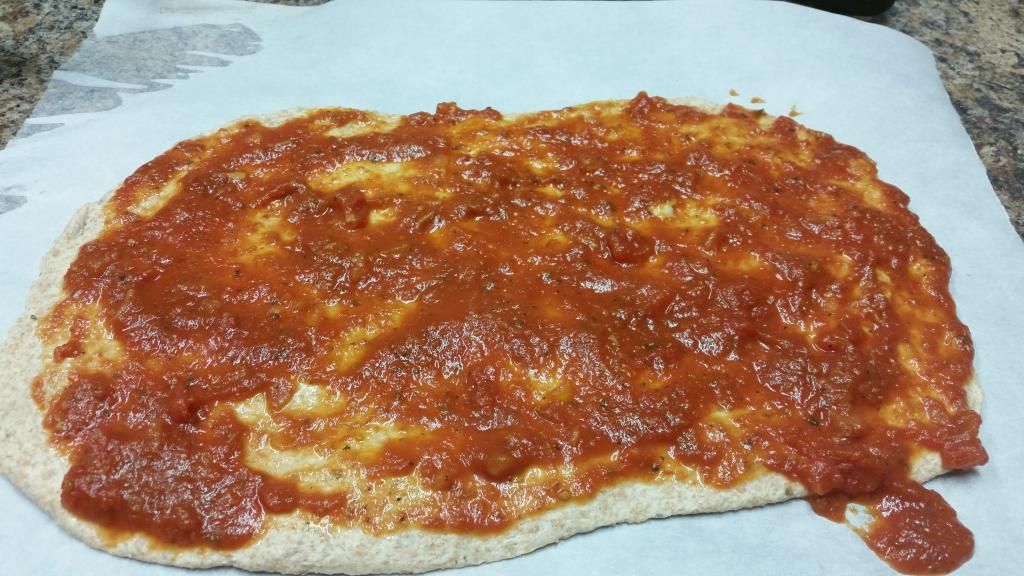 Top it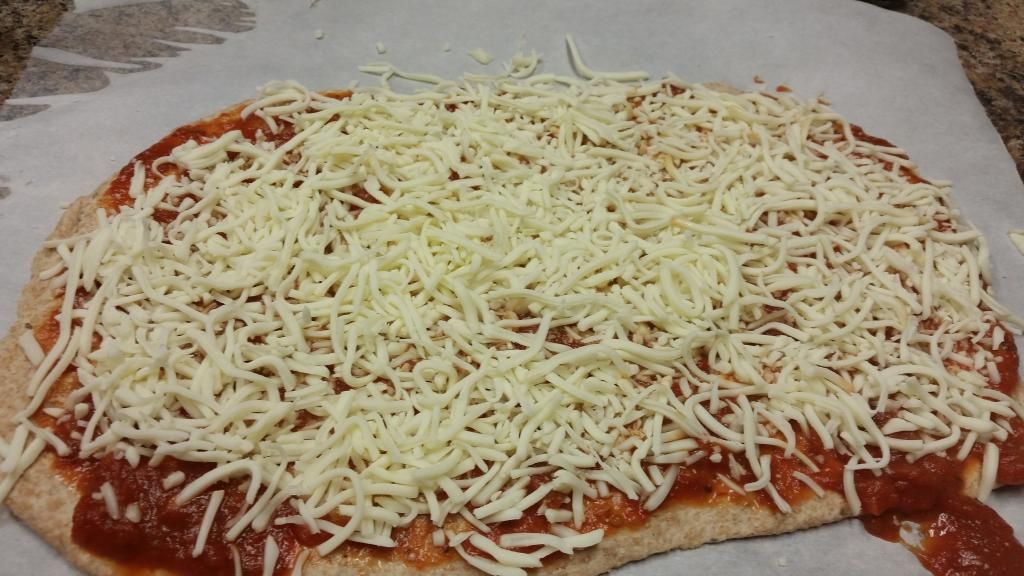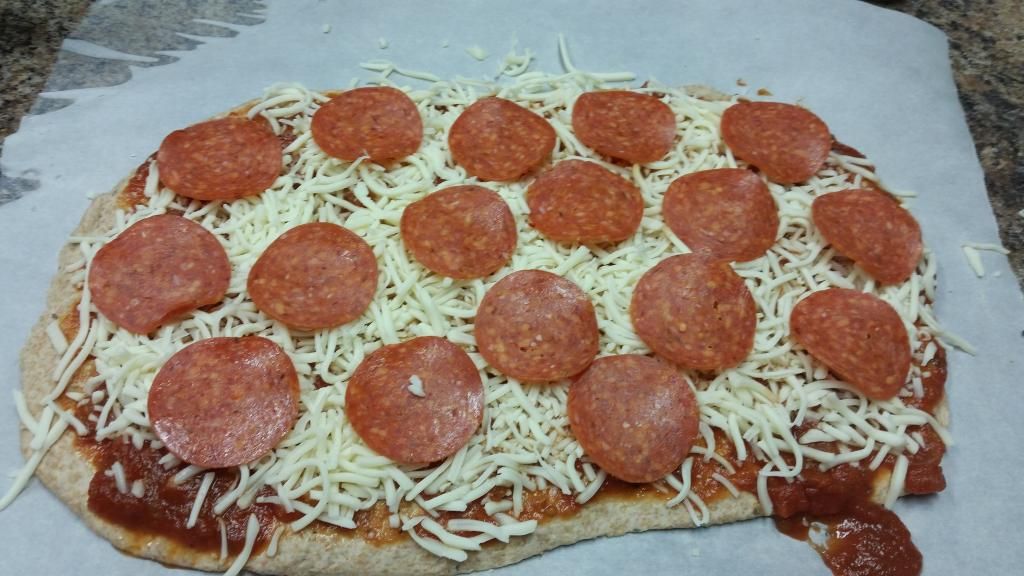 and bake it!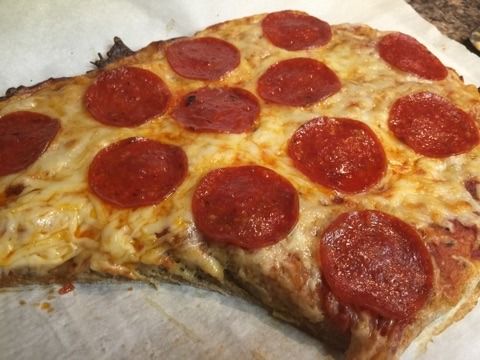 (I couldn't get a picture before they dug in!!)
Not only is this pizza delicious, it's super easy to make and VERY easy on the wallet!
There you have it! Let me know what you think!