Birds of a Feather is a once-a-week unit study from Homeschool Legacy that takes a multi-sensory approach to learning all about birds for kids of all ages. Technically, the study is for grades 2-12. However, I used it with my preschoolers.
What is a Unit Study?
A unit study approach to learning focuses on one particular subject while incorporating a wide variety of academic subjects such as: bible, literature, history, science, geography, arts and crafts, life skills, field trips and more!
Birds of a Feather Once a Week Unit Study Review
The once-a-week unit studies are flexible, biblically centered and super easy to work into your already established homeschool schedule.
Each of the studies is available in digital download form or printed paperback (the price difference is about $10 including shipping). We received the download version of the product. I printed it out and had it bound at my local FedEx store.
Homeschool Legacy has called these once-a-week studies because you only devote one day a week to the actual study, other than the reading, aloud or independent, which are done each day. There is also a movie picked out for Friday of each week. I used the study with preschoolers who don't have a heavy workload (or any real work load for that matter), so we were able to do something bird study related nearly everyday.
The other difference between the digital product and the physical product is the clickable links. Throughout the book are hyperlinks that lead to helpful websites, videos, apps and more. I had mine bound only because I'm a tactile person and I need to be able to hold the book and flip the pages. Because the links are so helpful, I kept the digital version close by on the iPad so we could watch videos and such as we went through the book.
Birds of a Feather is a 4 week study and is broken down by weeks:
Week 1 Bird Basics and Your Backyard Habitat
Week 2 Bird Identification
Week 3 Ornithology
Week 4 Birds of Prey
Sharon Gibson, the creator of the once-a-week studies, has designed the studies with American Heritage Girls (AHG) and Boy Scouts in mind. By doing so, both groups are able to fulfill merit badge requirements while completing their studies with the rest of their family. My daughter was in AHG for two years before we had to start cutting out extra activities (large family life). Had I known about these studies then, we definitely would have been using them!
I was impressed with the Be a Good Steward page in the study.
Once you start feeding the birds, there are a number of things you can do to be a good steward of God's creatures.
The page gives specific instructions on how to maintain your bird habitat once created as well as when/why the birds need more/less food during the year.
How we used the unit study
We checked out a multitude of bird books from the library and read them during our daily reading times. We chose a few from the lists provided in the study and also grabbed a few we found via a quick search at the library. The lists in the study are nice because they include picture books and read alouds for non-readers as well as independent reading books that support the main focus for each week.
We also made some bird feeders as directed when establishing our bird habitat.
One of the recommended movies to watch is Flight: The Genius of Birds from Illustra Media. We just happened to have that on the movie shelf. The movie is definitely written with older children in mind but they still enjoyed it quite a bit. I enjoyed it too. The amount of information given in such a short time is amazing. The starlings (perhaps my favorite part) are beautiful to watch.
All three of us have learned so much (and had a lot of fun!) while completing the activities and reading books in this study unit. We will do it again in a few years when they are older when hopefully the whole family can participate.
I look forward to using more of Homeschool Legacy's products in the future.
Don't forget to check out their many products!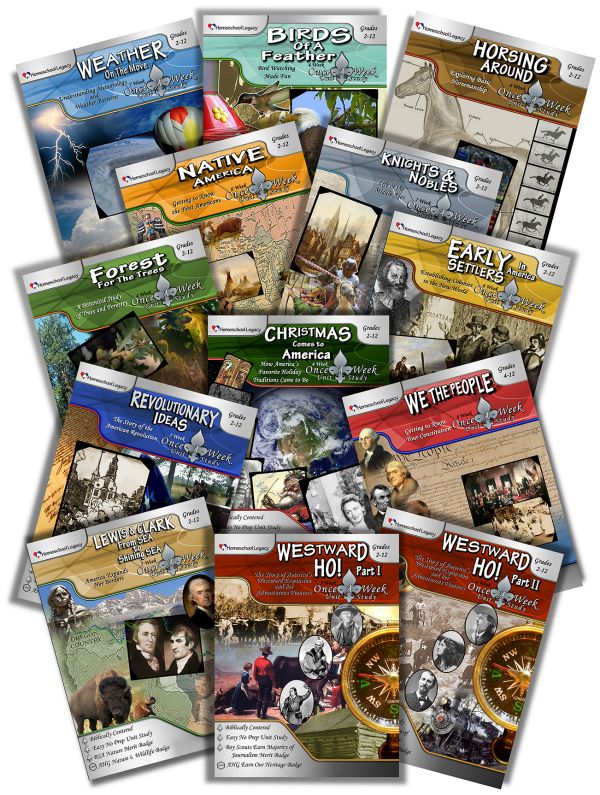 Connect with Homeschool Legacy on Facebook, Pinterest and Twitter