A few weeks ago I was at a local Christian store and saw a Lego Bible in the kid's section. In days prior I had been searching for a Bible for my almost-five-year-old son, and this would have been perfect! However, I wasn't there to buy a Bible, and didn't bring enough funds for the unexpected purchase. You can imagine my excitement when the very same Faith Builders Bible from Zonderkidz came up for review for the TOS Review Crew!
Lego Bible Review
As soon as our new Lego Bible arrived, the kids were super excited to look through it. First of all, it just looks fun! I really like the idea of using Legos to engage our little with the God's Word. The Bible is in New International Reader's Version (NIrV) and a good size font for kids to read. There are 24 full-page color photos of different Lego scenes from the Bible. Each picture includes a synopsis of what is going on in the photo, a scripture reference and a Building Block Verse.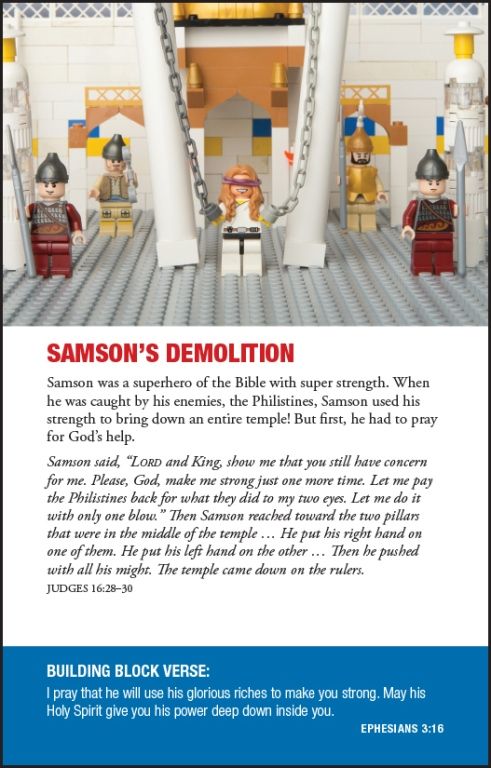 How we used our Lego Bible
Beyond reading the new Bible for our daily Bible reading with the kids, we also had fun trying to recreate some of the scenes from the book itself. The scenes in the book are pretty detailed and almost like they are sets or kits.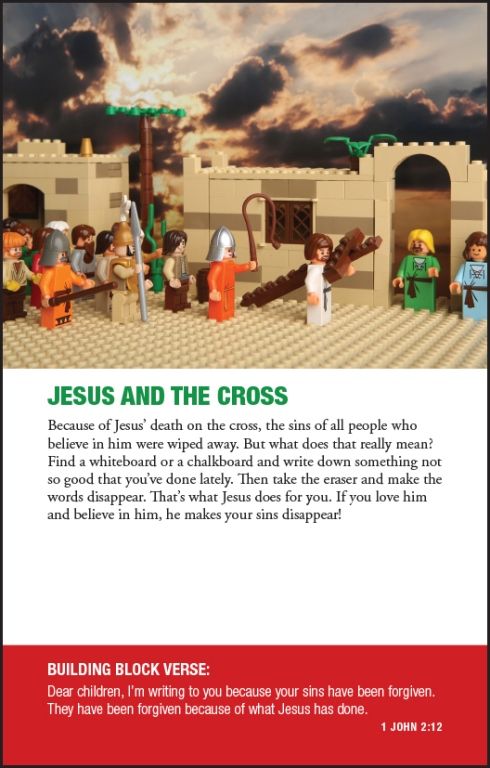 We only have regular Legos and so we weren't able to create any of the scenes exactly as they appear, however, a quick Pinterest search turned up a plethora of ideas on ways to incorporate Legos with our Bible stories.
One of our favorite finds to go along with our Lego Bible study time is the Bible Lego Challenge from Proverbial Homemaker. She's got some great FREE printables to go along with the challenges.
There are a few easy building suggestions for the kids to do in the front of the book. The kids had a good time building the crosses.
Caroline's (my 3 year old) favorite photo is the Fruit of the Spirit page. She keeps trying to recreate the fruit, but it never seems to look quite the same.
Overall, we've had a good time incorporating Legos into our daily Bible time. The added application and hands on experience has been great for really driving the stories home to the kids. In my opinion, anything that gets the kids' hands moving while they listen is a great idea- especially for littles.
I plan to continue to use the Faith Builders Bible with the kids, along with the printables and challenges we found online. I can't wait until my littles are big enough to read it on their own!
Connect with Zonderkidz on social media: