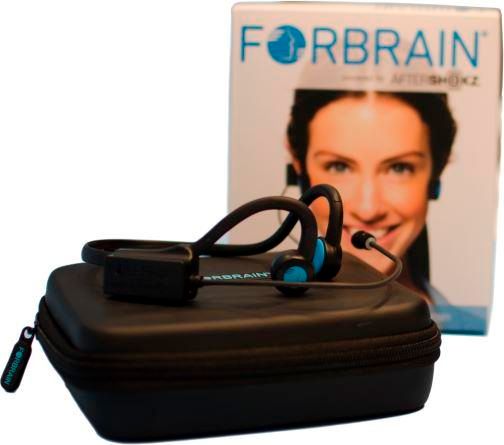 I've been reviewing homeschool curriculum, parenting books, and other useful homeschooling paraphernalia for about four years now. I average just over one hundred reviews a year- that's a lot of product. Most of that product is pretty neat. Some if it is okay. And a very small percentage of it we just don't care for at all. However, on the opposite end of that are products that are so cool we are totally blown away.  Forbrain – Sound For Life Ltd  has been one of those amazing products.
Forbrain has been so much fun to use!
We received the headset, charging cord, extra mic covers, an owners manual, and a handy-dandy hard black case to put it all in.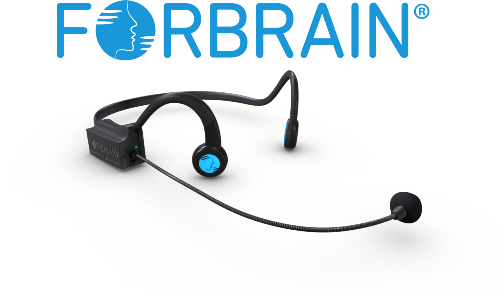 What is Forbrain?
Forbrain is an amazing piece of technology that uses bone conduction to help children and adults alike sharpen their skills. What kind of skills?
How about:
Reading and Writing
Short Term Memory
Attention and Ability to Stay on Task
Concentration and Focus
Speech, Pronunciation, and Fluency
Motivation, Self-esteem and Self-confidence
Those are some pretty tall claims, huh? Check out the science evaluation of how Forbrain works.
There are so many ways to use Forbrain!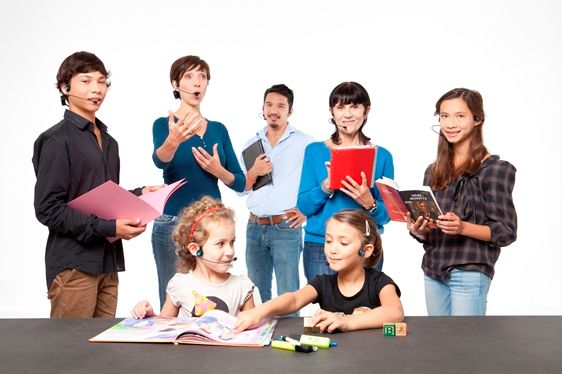 How we used Forbrain
Forbrain is recommended for use as a daily tool for reading, speaking, attending in class or for general use for six to ten weeks.
10 minutes a day for little ones
15 minutes a day for ages 5-15
20 minutes a day for teens and adults
30 minutes a day for seniors
I had my 13 year old wear the headset while reading aloud to the littles in our home (15-20 mins/day). She also wore it during her singing practices- I think that's where we have seen the most improvement. She kept saying that she'd never heard herself like that before.
I also had my Brazilian-born husband wear the headset from time to time. He doesn't have a speech problem, but he does pronounce certain words wrong. He would wear it just around the house on normal days or while he too read aloud to the littles. We have seen a small change in his speech. He's definitely more aware of how he speaks. He doesn't wear it the full recommended time because like most daddies, he's gone all day at work. However, he has expressed interest in continuing to wear the headset from time to time.
I have worn it during our morning time when the kids and I work on our memory work. It's been wonderful for that. Helping the kids memorize their poetry, scripture, and other things has been doubly beneficial for me since I've been wearing the headset!
My littles (2, 4, and 5) will one day wear the headset too. It has been a great tool to really improve our speech patterns, focus, and attention.
I totally recommend Forbrain to any family (or person) looking to improve personal skills like the ones mentioned. The changes have been small but I'm sure they will add up over time. This is one amazing little headset!
Connect on social media:
Click the banner below to read more Crew reviews about the amazing Forbrain