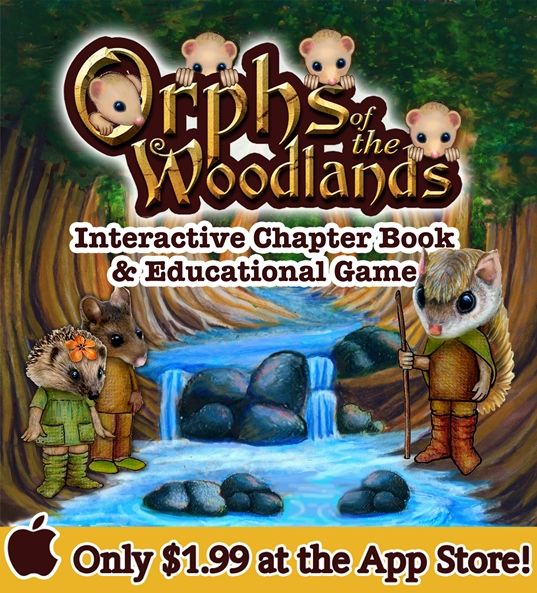 A while back we reviewed
Star Toaster
's 
Orphs of the Woodlands
online book and Julia loved it. We were recently given the opportunity to review the new app, 
Orphs of the Woodlands at Tangletree
 and while she was super excited about it, it wasn't the same- at all.
Granted, we were reviewing an app not a complete online program. She was really hoping it would be a continuation of the last book but surprisingly, it wasn't. While the first online interactive book we reviewed was made for fourth to seventh graders, this new app is intended for students in second to fifth grades. Obviously, there is a huge age (and ability) difference there.
Orphs of the Woodlands at Tangletree Review
The app is basically a reading comprehension builder with some fun thrown in. The story is about a squirrel who takes care of some orphaned woodland creatures- the orphs. There are 23 short chapters (122 pages) in the story. The app is available for both the iPhone and iPad that run iOS 8.0 or later.
Take a look at the intro (background) of the game below: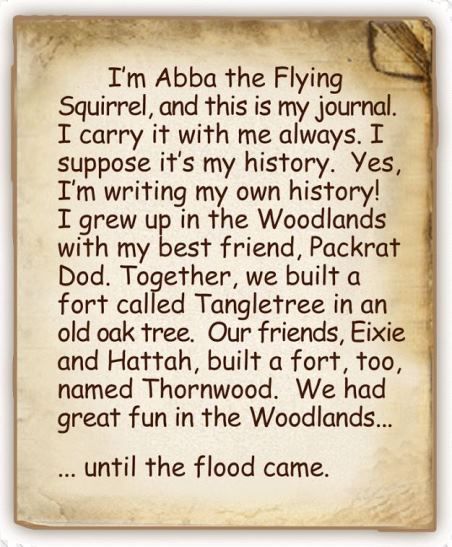 While it is primarily a reading comprehension app, it teaches so much more. You'll find lessons in math, thinking skills, character, grammar, vocabulary, science, life skills, and the arts (music, painting, etc…). One of the great aspects of this app is that the kids don't realize they're learning. I'm a huge advocate of learning through play-not necessarily via video games, but hey, whatever works.
By completing jobs, the player earns stars. The stars are used to purchase things for the orphs- like food, clothing, blankets, and other necessary items.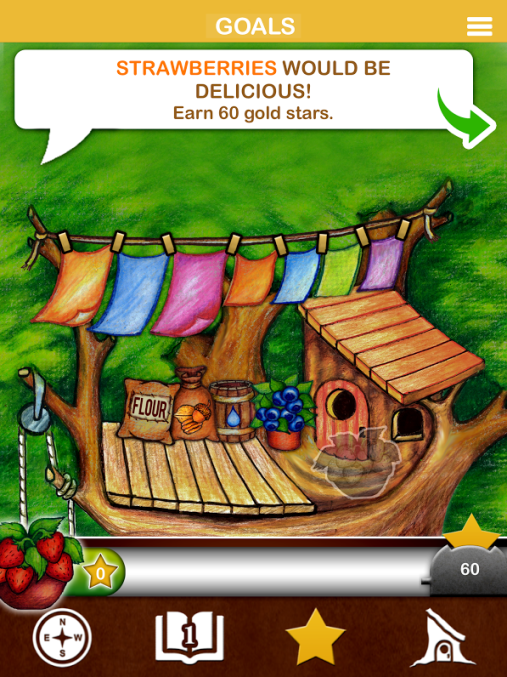 What we thought of the Orphs of the Woodlands at Tangletree app
If you have a child in the second to fourth grade range or even a struggling reader in higher grades, this app could be hugely beneficial for you and your student. Especially with the small price tag of just $1.99!
While Julia greatly enjoyed the first Star Toaster program, this one she found far too easy- which was my own fault!! Julia is in 8th grade! I just assumed that this app would be at the same level as the original Orphs of the Woodlands. That's what I get for making assumptions, huh?
Anyway, all in all, this is a great program for younger children and emerging readers. It's easy to follow, fun to play, and far more educational than most of the other apps out there.
Connect on social media: