Carole P. Roman has authored some of our favorite learning story books. Brought to you by Carole P. Roman and Awaywegomedia.com are the "If You Were Me And Lived In . . . " Series.
"If You Were Me and Lived in . . ." Series Review
For our review we received:
All of the books have a few things in common. I'll tell you about those and then then individual books. The books all have a glossary and a "famous people" section at the end. These sections are great to be able to reference when reading the books aloud (which is what we did). I have to admit, I'm not an expert in any of these time periods, so the extra help and information was super helpful.
The books as a series also cover certain aspects of life from the different time periods. Occupations, food, clothing, recreation, transportation, family life, and important people are all discussed. As you can see, they are quite extensive!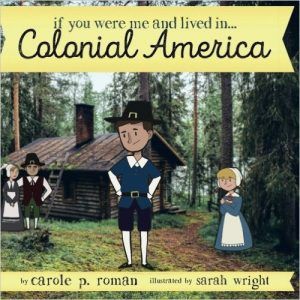 If You Were Me and Lived in Colonial America was the first book we read. All of my children are doing American History this year so it fit in perfectly! The book begins in the 1500s and carries through to about the mid-1600s. Not counting the famous people and glossary, the book is 51 pages long.
Some things we learned from this book:
girls wore petticoats and boys wore breeches
children where homeschooled (It has been around a while!)
the trip on the Mayflower
the first Thanksgiving was in 1621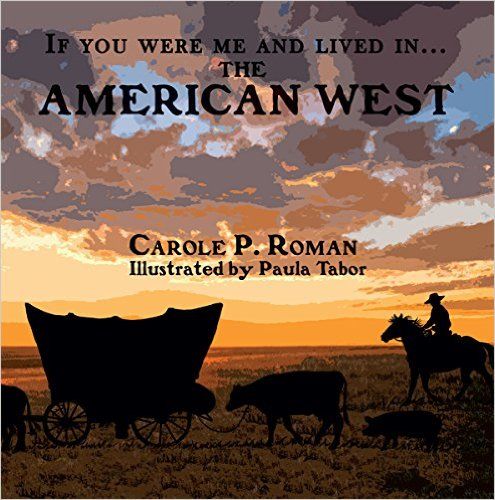 This was the second book we read aloud. (carrying along in the American history . . . ) This one starts off in the year 1843. This one was my personal favorite of the books. There's just something about the old west. . . cowboys, prairies, bonnets, and friend chicken with corn bread! What is there not to love.
I really like the "rules" of the time . . .
You learned that you never wave at another man when on a horse; you just nod. You must never take another man's horse without permission. You must always help another person in need, always give a nice greeting by saying "Howdy," and lastly, never put on another man's hat.
The Middle Ages and Renaissance Italy were very interesting too. Princes and princesses are what I always think of when it comes to the Renaissance. But just like the other two, they offer so much more information!!
The Middle Ages teaches you about castle life, room by room (my favorite part!) The five classes of people are examined, as well as each of their lifestyles. It amazed me how different people from the same area lived so differently! And of course, it all depended on the family in which you were born. Moving between classes wasn't easy to do!
Renaissance Italy begins in Forence in the 1400s. Da Vinci, Michelangelo, Raphael, and Donatello (no, not the turtles) are all touched on. Like The Middle Ages book, this one examines houses room by room. I found it interesting that children were taught at home for a while but then sent to a public school to learn public speaking and how to be good citizens. What a great idea!
What we thought
I tried to read the books aloud to my kindergartners, but that wasn't possible with all of them. So, I had my 14 year old, Julia, read the other books. She liked that there was a lot of information, but not like a textbook. The books are fun to read and said a lot about everything, not just one aspect of life.
I particularly liked that possible names are given for each of the time periods. That's just plain fun. 🙂
Overall, we ALL liked the books, and I completely agree with what Julia said. I highly recommend this series to any and all homeschooling families.
Connect on social media:
Facebook:  https://www.facebook.com/CarolePRomanAwardWinningAuthorAndBooks
Pinterest:  https://www.pinterest.com/caroleproman/
Good Reads:  https://www.goodreads.com/author/show/5854108.Carole_P_Roman
Twitter:  https://twitter.com/caroleproman
Click the banner below to read more reviews about some of the other Carol P. Roman books!