We received Working it Out: Poetry Analysis with George Herbert ($17.95) from Everyday Education, LLC for review.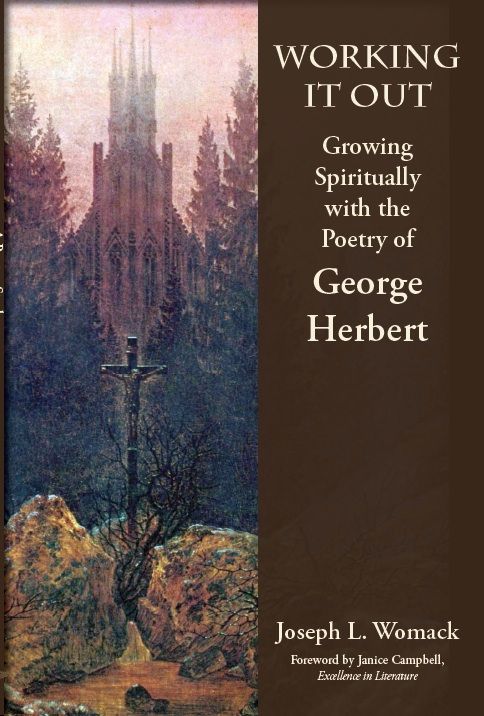 Working it Out: Poetry Analysis with George Herbert
Working it Out is a compilation of 51 poems written by 17th-century poet George Herbert, with an emphasis on seeing the movement of thought within each poem. The book is available in physical form, but we received the PDF version. Normally, I like to have a book in my hand when reading, but in instances like this the PDF works just fine. I print what I need as I need it and keep our progress in a binder.
Working it Out is an immersion style poetry curriculum. While it was originally written as a devotional, the book models a thoughtful method for reading and understanding poetry in general. Rather tan learning the parts of poetry through a dry textbook, you will instead be able to immersion this devotional guide and finish the year with a  greater ability to understand the poetry you read, as well as a deeper faith.
Penned by Joseph L. Womack, Working it Out will help any reader in understanding the wholeness of George Herbert's poetry and enable the reader to come to a better of God's workings in his or her life.
Each subject has 3-4 poems that can bring comfort and insight.
Some of the subjects are:
Letting Go
Confession
Grace
Separation
Grief
Prayer
Each poem contains the following elements:
The Big Picture – what the poem is about
The Parts of the Picture – a stanza by stanza explanation of the poem with selective identification of literary devices and poetic techniques (we found this VERY helpful)
The Parts of the Picture Come Together – an explanation of movement of though through the poem
Reflections – questions for personal thought
Scriptures for Further Reflection – recommended scripture to look up
How we enjoyed Working it Out
We used Working it Out primarily in our morning together time. We subbed the curriculum for our normal poetry memorization. The big kids and I took turns reading the poem aloud and discussing the elements and Reflections together. Sometimes we looked up the recommended scripture together too.
Now that we have a much better handle on the book and how it works/what to expect, I intend to start back at the beginning and use it for our copywork too. I plan to stay with one poem for at least a week or two, making sure everyone has truly memorized it. Maybe we'll do a recital of sorts at Thanksgiving?
My personal favorite poem we went over is The Flower. It's all about renewal, redemption, and grace. ( I love grace!)
Some things I appreciate about Working it Out
the time we spend together as a family while examining the poems
learning the different elements and devises (this is totally new to me!)
using poetry as our devotion time (This is also new for us. It's a nice change, and something I hope to continue to work into our homeschool)
This has been a fantastic experience. I wholeheartedly recommend this book to any family, homeschooling or not.
Connect on social media:
Click the banner below to read more Crew review about the other awesome products from Everyday Education