So recently we were given access to Alphabet Song Game™ Software – 2-PCs Win Download version 2.0 for review. It's designed for children ages toddler to about six years. Made available by The Critical Thinking Co.™, this software is an easy way for children to learn uppercase and lowercase letters, shapes, and letter writing. The fun app has sixteen different games to teach your children the alphabet. It retails $6.99 but is currently free for download on Windows. There is also an Android app that is currently free as well.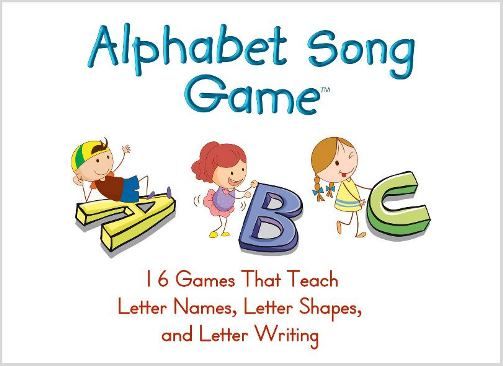 Alphabet Song Game
The Importance of Preschool Academics is something every homeschool mother thinks about. Reading, Writing, and Arithmetic Before Kindergarten!™ is a bundle of five apps to help your young learner with reading, writing, and arithmetic at the preschool level. Alphabet Song Game is part of that bundle.
How does it work?
Here's a great video explaining each of the games:
How we enjoyed using The Alphabet Song Game
Because the program is rated for toddlers, I originally had my two year old in mind when I downloaded the software. However, I quickly realized that wasn't going to work. Don't get me wrong, Louisa is crazy smart, she just doesn't operate laptops or tablets well.
When I work with my kindergartners on phonics, sight words, or any form of memorization, Louisa is right there with them. She repeats after me, calls out letters, and pretty much copies everything the older kids do. Granted, she doesn't exactly understand everything, but it's the participation that counts.
So after giving up hope of Louisa using the program, I let my four and five year olds have a go at it. Unfortunately, they quickly got bored with games. They are already reading somewhat so the pace was just too slow and only covered concepts they already knew.

While The Alphabet Song Game wasn't a huge hit with my own children, it seems like a great program for children who aren't already reading and writing on their own. Kids can play by themselves or with the guided help of a parent- depending on the ability of the child, and that's always a plus.
This would be a great alternative to the usually hogwash-filled games our children play on phones and tablets. If they've got to use an electronic, shouldn't we at least give them the advantage of playing something educational?
Connect on social media:
Facebook: https://www.facebook.com/pages/The-Critical-Thinking-Co/46128092293
Google+: https://plus.google.com/114500823774999703181
Pinterest: https://www.pinterest.com/source/criticalthinking.com/
Click the banner below to read more Crew reviews about some more awesome products from The Critical Thinking Company