Lately, we've been studying Ancient Egypt. You know, mummies, pyramids, pharaohs- the whole shebang. I've always found ancient Egypt fascinating. Using Home School in the Woods' Project Passport, we've been discovering and learning together by lapbooking through Ancient Egypt.
Lapbooking Through Ancient Egypt
It's pretty well known that February (usually the halfway mark in school) can be one of the toughest months of the homeschool year. It's still dreary and cold out, and it seems like winter has been here f o r e v e r. Thankfully, March is right around the corner, and you know what March brings . . . Spring, baby!! To help you make it through, HISTORY Through the Ages Project Passport World History Study is a perfect history supplement to work through those February homeschool blahs.
We received the digital download of the product ($33.95), but there is also a CD version available for $34.95, plus roughly $4 in shipping. Shipping costs are dependant on where you live, so it may vary.
What is Project Passport?
Hands-on projects and activities lead the way through 25 "Stops" or lessons about Egypt. The Stops can be done in as little as 8 weeks for a fun break in your normal history curriculum or spread out over an entire semester with additional resources (a list is included with the product.)
Each stop has Guide Book Text to read on a topic, and a Travel Itinerary for project choices and directions. Masters for all printables are included.
Along with the text for each Stop, there is also a variety of activities from which to choose:
Scrapbook of Sights
Lapbook construction
Snapshot Memories
Postcards
Audio Tour
Newspaper construction
Games
Edible Projects
3D projects
But don't worry, they aren't all included in every  Stop!
Here's a quick overview video of those elements.

The 25 Stops cover the following topics about Ancient Egypt:
everyday life
agriculture
education
great builders and their architecture
medicine
government
the dynasties
kingdoms
famous pharaohs
fitting Egypt into the Bible
archaeology
and much more . . .
Some things we really like about Project Passport Ancient Egypt
the lesson plans are clear and complete, leaving no guesswork about what to do next
it's multi-sensory! Children of any learning style will be able to take something away from the lessons
the wide age range- perfect for large families like ours
it covers a multitude of subjects such as science, art, writing, Bible, and more!
the flexibility on how often to use it and how much to do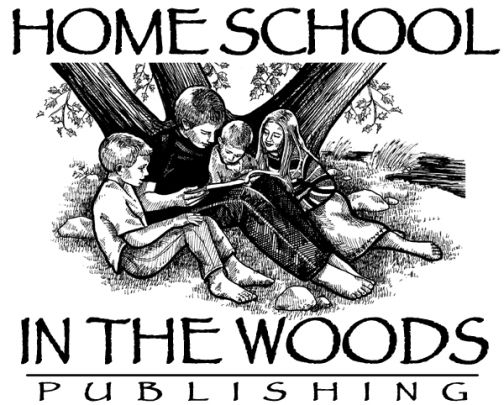 How we enjoyed lapbooking through Ancient Egypt
Since we only had about six weeks to work on this, we used it exclusively as our history curriculum and left everything else by the wayside. We (two kindergartners and an eighth grader) set out to explore Ancient Egypt together. We started by printing out the necessities like the newspaper, timeline, postcards, lesson texts, and so on. We also gathered some books and DVDs from the library to help us really dive into the Egyptian world.
I treated the text part, usually 2-4 pages long, as stories. I read and they narrated. My eighth grader also did some written narration. After reading each Stop, we'd decide which activities to do. We by no means did them all. There are a plethora of activities to choose from!
As much as we enjoyed Project Passport Ancient Egypt, there were a couple of drawbacks for our family. Well, specifically, for me. This product is extremely teacher intensive- especially in the beginning. There is a lot of printing, cutting, pasting . . . all of which, I'm not a fan of. Some mothers are super crafters and enjoy things of that nature, I just don't. I don't even like cutting out coupons. But other than that, we quite enjoy Homeschool in the Woods' products. In the past, we've also reviewed their Elections and Renaissance & Reformation lapbooks.
Overall, we've had fun lapbooking our way through Ancient Egypt together. I wholeheartedly recommend this product to any family- especially those needing a little change of pace. 😉
Connect on social media:
Click the banner below to read more Crew reviews about Homeschool in the Wood's Project Passports