By the Way Book Series is a collection of books that holds a treasure trove of state history and geography, nature study, and moral value, all with a biblical worldview. From the series, we received Smoky Mountains ~ Here We Come! ($14.99) for review.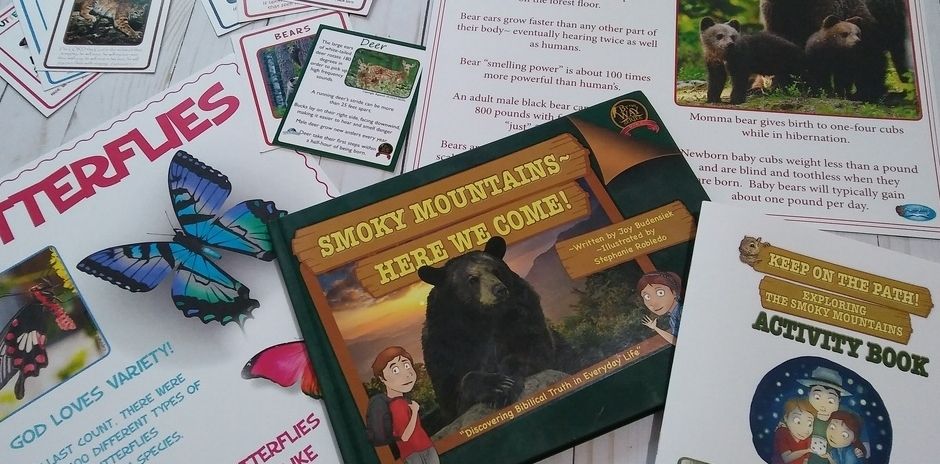 We also purchased the Poster Pack ($10.00), Activity Book ($2.50), and Card Pack ($2.50) to go along with our book.
The set of 8 Posters are full-color and 11"x 14" in size. They each feature a different animal or insect and some fun facts about them.
Our books' set includes:
Bobcat
Butterfly
Skunk
Woodpecker
Salamander
Bear
Deer
Otter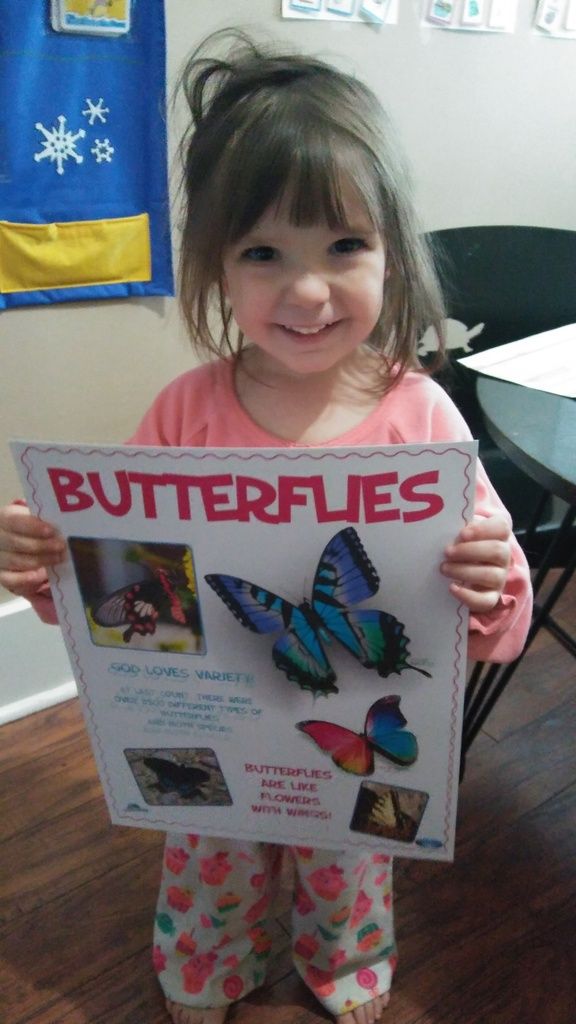 Once I took a picture of big sis, little sis wanted to get her picture taken too, pajamas and all.
The Cards are basically smaller versions of the Posters, except they also feature a scripture verse on them.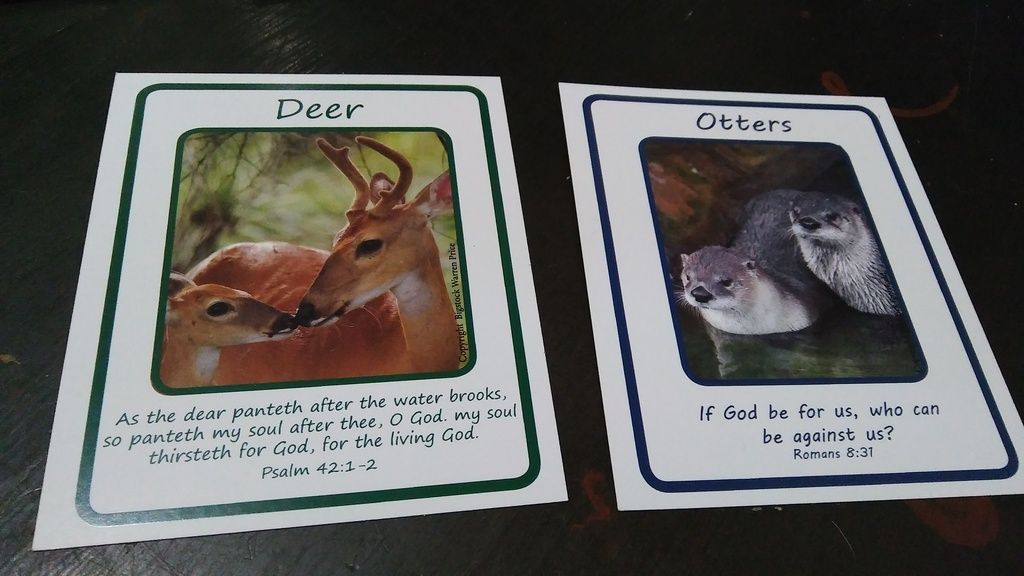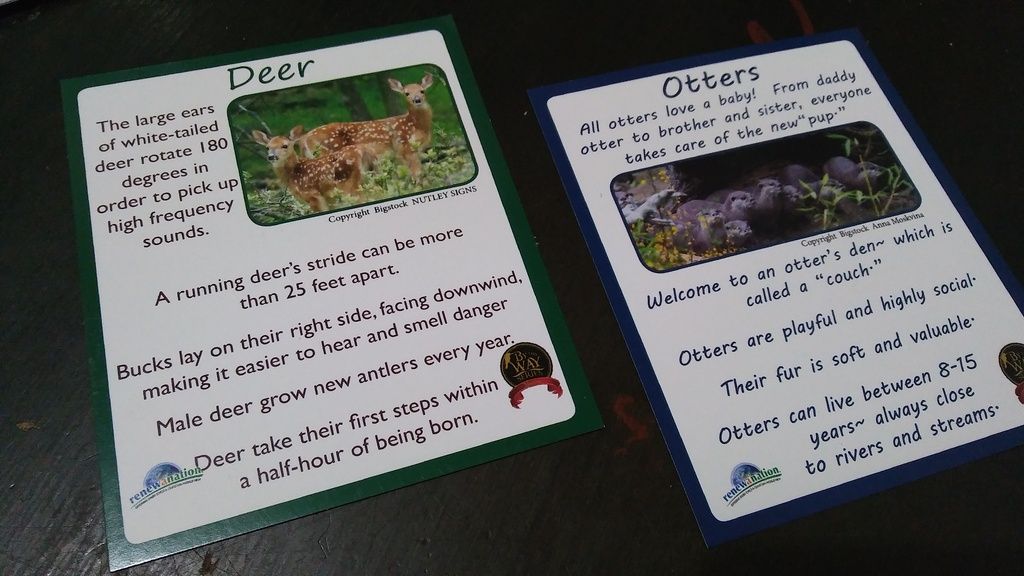 By the Way Book Series ~ Smokey Mountains ~ Here We Come!
These books are so much more than regular books. The whole series is based on the Deuteronomy 6:7:
You shall teach them diligently to your children, and shall talk of them when you sit in your house, and when you walk by the way, and when you lie down, and when you rise.
Through the informational, integrated, intentional, and inspirational way the book is written, you as a parent/teacher have an amazing tool to show the children in your life  God's grace, beauty, design, and order in everyday life.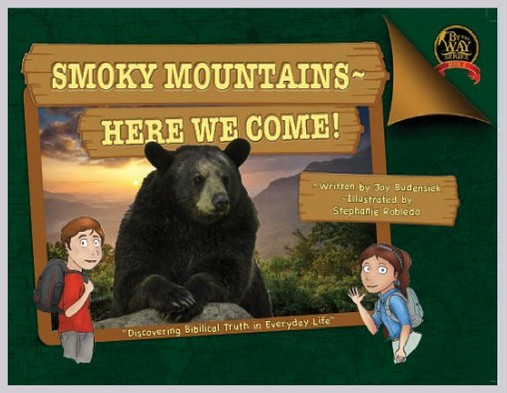 Smokey Mountains is the story of a brother and sister, Alex and Lexi, spending three days with their Uncle Ted, a forest ranger. They take hikes, bike rides, sleep outside during a storm, and more. They learn about animals and insects, Indians, violins, and much, much more.
There are no clear stopping points in the 48-page books, but reading four or five pages at a time was enough for my kindergartners. There's so much to take in on the pages. The story is multifaceted. You have the fun story of the brother/sister duo, but also history, botany, science, scripture, values, biology woven in.
 And unlike some other books, the other subjects are included naturally. There aren't any abrupt, "and here are some random facts for you", parts.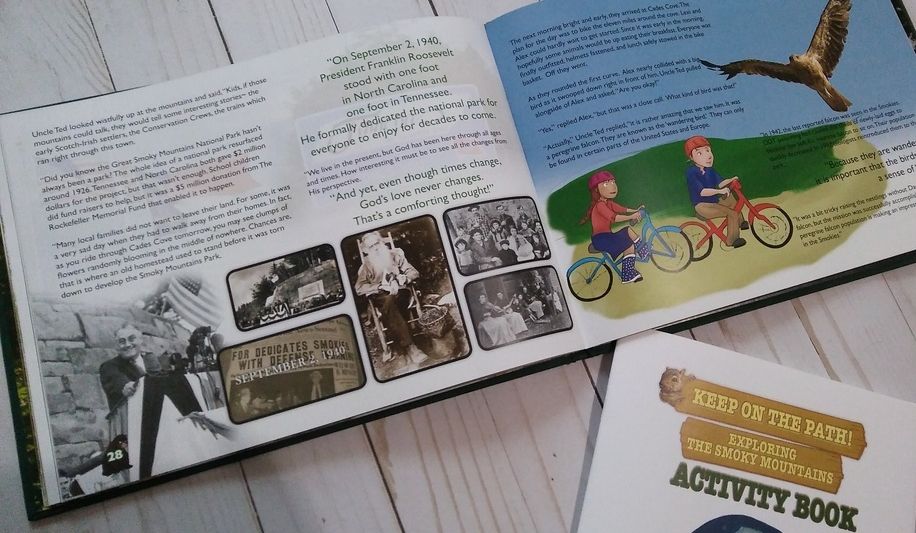 We read the book over two or three weeks in 15-20 minutes increments. The pages are absolutely beautiful- thick with a matte finish (my personal favorite kind of page). Each time we read together, wonderful conversations ensued.  Conversations about nature, God, and the story were all enjoyed.
While the kids enjoyed reading the book with me, looking at the Posters and the Cards, they weren't as impressed with the Activity Book. It is composed of things like crosswords, word searches, and mazes. I think it would be better as a free download to accompany the book instead of a physical product.
We look forward to collecting more books in the series. I'm sure these By the Way Series books will one day fill our shelves.
Other books currently offered:
And these will be released in 2017!
Ireland
New York City
Idaho
Indiana
Connect on social media:
Facebook:  https://www.facebook.com/bythewaybooks/?fref=ts
Click the banner below to read more Crew reviews about the other books currently available in the By The Way Book Series