When it comes to fictional books, historical fiction is by far my favorite genre. In general, I have a hard time reading, watching, or just devoting time in general to something that isn't going to teach me anything. For this reason, I find watching mindless television an absurd habit, but that's another post entirely!
Back to my beloved historical fiction. . . Well written historical fiction has the ability to transport you through time and space (okay, so I may watch a bit of Dr. Who from time to time, but there's some real history in there, right??) and meet people from our past, and experience life in places we'd never come to know otherwise. I was given one such book a few weeks ago. Through the Homeschool Review Crew, we were given a copy of Bessie's Pillow from Strong Learning, Inc. to review.
Bessie's Pillow is a great read for me, but also for my 14-year-old daughter. Why? Because it's a love story.
The immigration story is the classic tale of leaving behind family to start a new life in a foreign land. Once Bessie, who is barely an adult, makes it to America from Lithuania alone, she experiences trials and loss, but also grain gain and triumph. The book follows Bessie's life from leaving Lithuania all the way to having grandchildren.
The story is told in the first person from Bessie's point of view and was written by "Bessie's" real-life granddaughter. Two generations of stories have lead to this wonderful book. I appreciate the historical value in the book. There are many aspects of life- social, economic, war, women's suffrage, and much more that children of today know nothing about. And honestly, some of us who are old enough to know about it, have forgotten. Bessie's Pillow has been a good reminder of what America has been through.
How we enjoyed Bessie's Pillow
I read it first to be sure there weren't any parts of the book I'd rather not explain to my daughter. I was pleased to not find anything that she didn't already know about. The subject of rape was touched on, so for that reason, I'd recommend the book for children at least twelve and older.
It took me a couple of weeks to get through the book. It took her a couple of days. What can I say? She's my reader! She liked the book overall but loved the love story. The classic tale of a woman being courted is always a sweet one. The story does have a tragic end, though, and she wasn't too happy about that. Not everyone gets their happily ever after.
Resources to further the experience
Online, you'll find Bessie's America. Bessie's America is an interactive multi-media guide to the movies, musicals, people and events of the early 20th century. You can immerse yourself in Bessie's world through the following topics:
I looked around a bit and was really impressed with the compilation of activities, news reels, and even recipes!
In the book, Bessie talks about people and events that continue to have an impact today. There is a study guide available on the website as well if you want to take the educational insights of the book deeper.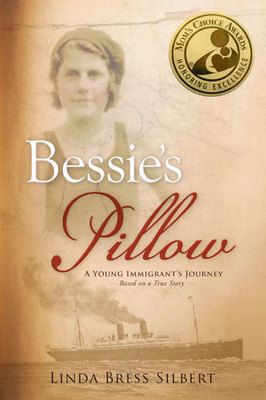 Bessie's Pillow is a great book with positive messages of perseverance and independence. I'd highly recommend teens and adults to grab a copy and enjoy it for yourself!
Connect on social media:
Facebook: https://www.facebook.com/BessiesPillow
Twitter: https://twitter.com/BessiesPillow  @BessiesPillow
Click the banner below to read more Crew reviews about Bessie's Pillow